270° VIEW OF THE WIDE OPEN SPACES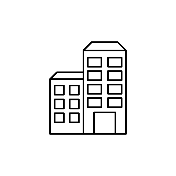 ONLY 2 FLATS PER FLOOR

ACCESS CONTROLLED ELEVATORS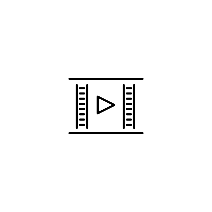 EXCLUSIVE MOVIE LOUNGE FOR PRIVATE SCREENINGS
3 and 4 BHK Apartments in Yeshwanthpur
Uniquely designed 3 and 4 BHK Apartments in Yeshwantpur
Sky Rise Apartments That Embody Today's Luxury
We live in a world where privacy is becoming a myth. From a product ad popping up magically on your screen 5 minutes after you have spoken about it to agreeing for your data to be tracked before you can use your favourite app, privacy today is definitely a luxury. And if it's not your phone, it's your next-door nosy neighbour who keeps track of your life more than theirs. An escape from this incessant prying is your life at Cardinal One.
With one-of-its-kind sky-rise apartments where your privacy is valued above all else, we've crafted the impossible but the best 3 and 4 BHK Apartments in Yeshwanthpur for you. Experience luxurious exclusivity in Cardinal One flats for sale in Yeshwanthpur. But how did we manage to offer you the kind of privacy you'll not get elsewhere? Two residences per floor with access-controlled elevators that open its door to private lobbies. And that's just the start. Our approach to real estate construction of our exclusive 3 and 4 BHK Apartments for sale in Yeshwanthpur from the start has been to offer you this exclusivity and privacy. Hence, from the architecture to using technological advancements, we've carefully adopted every minute detail possible to achieve this ultimate luxury.
Indulge in the utterly magnificent lifestyle you crave with Cardinal One's spacious 3 and 4 BHK flats for sale in Yeshwanthpur for the supreme combination of luxury living and incredible connectivity. We bring you our years of experience creating masterpieces across India to craft this haven.
AMENITIES
Wake up to 270° views, followed by an energising morning workout at the high-tech gym. A quick game of foosball for a mid-day break. A relaxing spa to unwind in the evening. The must-have family time in the expansive terrace space. And so much more that every day at Cardinal One feels like a vacation.
Cardinal One's modern luxury apartments await you with a myriad of amenities and exclusive features. Combine 29,000 sq. ft. of amenities in a G+T clubhouse, including an incredible terrace space that has two infinity pools and you have the key to a one-in-a-million experience with your Cardinal One apartment in Tumkur Road.
GROUND FLOOR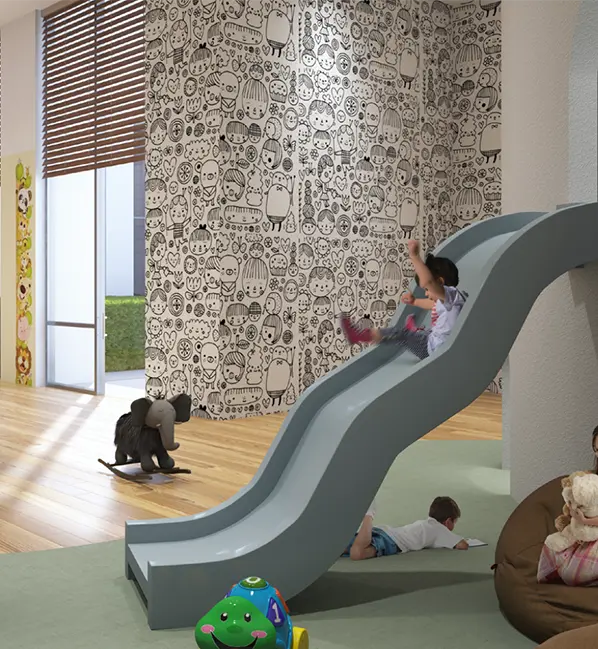 Children's Play Area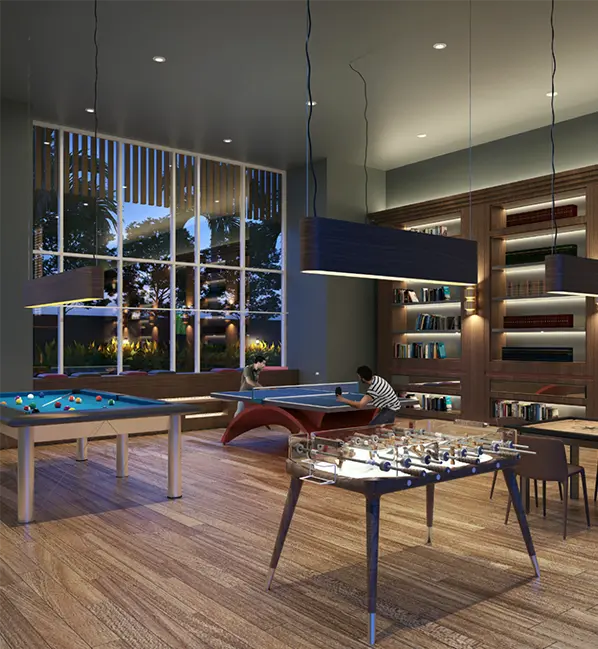 Games Room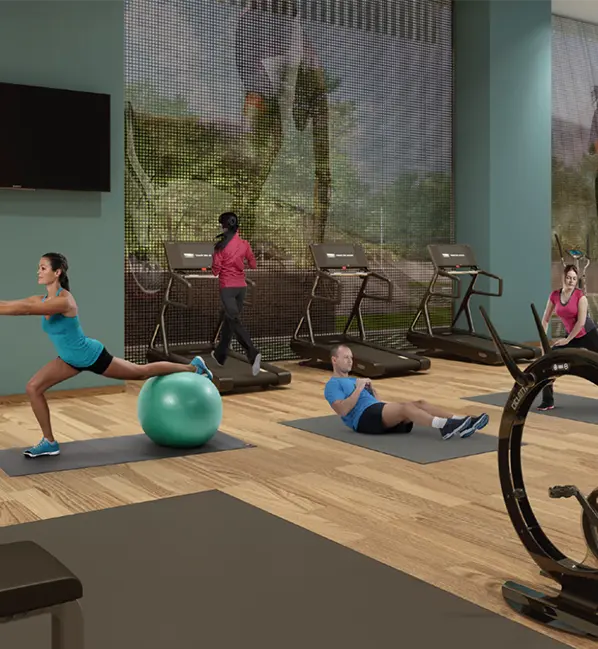 Gym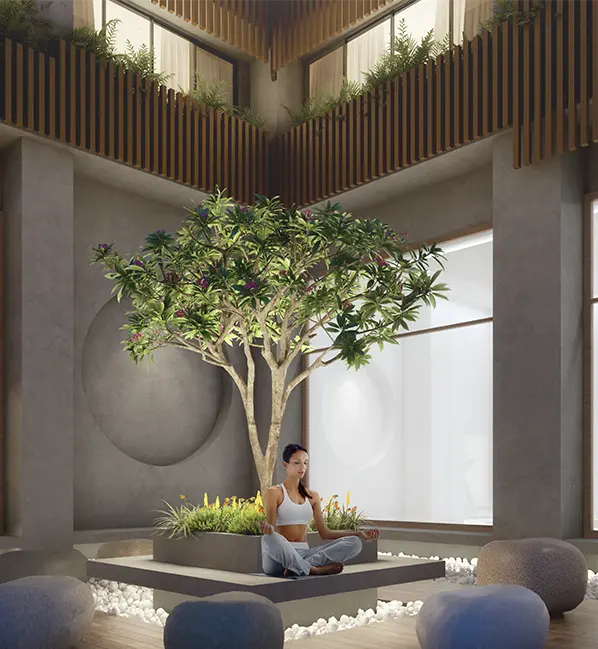 Meditation Room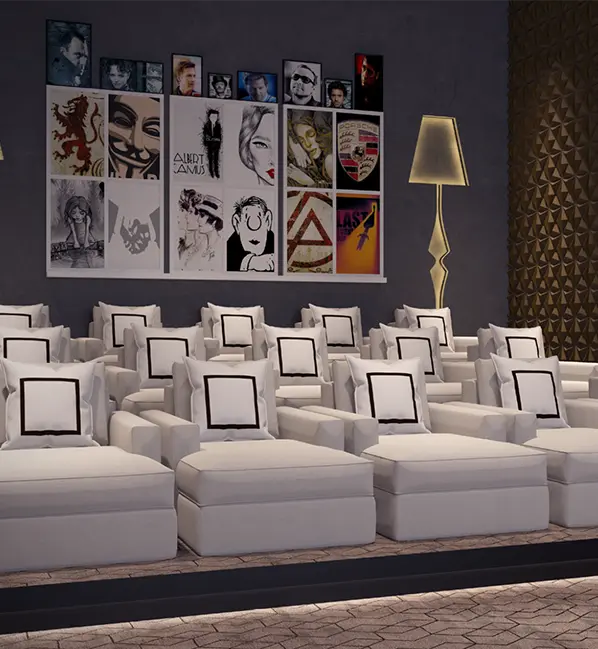 Theatre
TERRACE FLOOR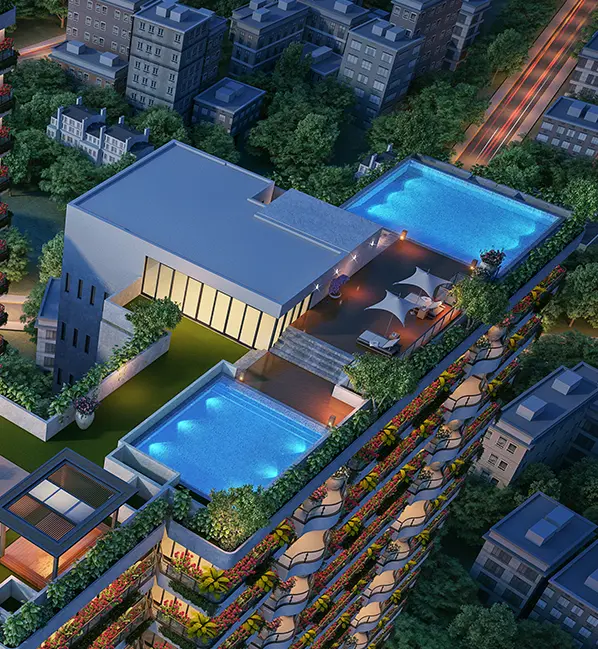 Two Infinity Pools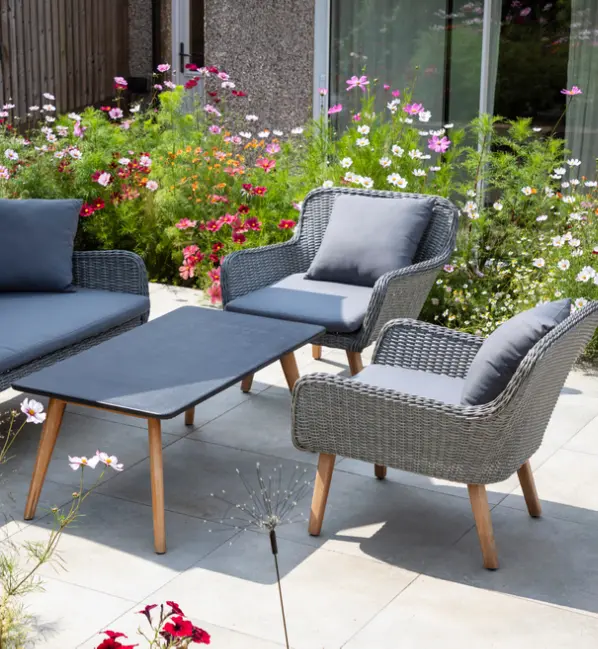 Party Lawn & Garden Sitout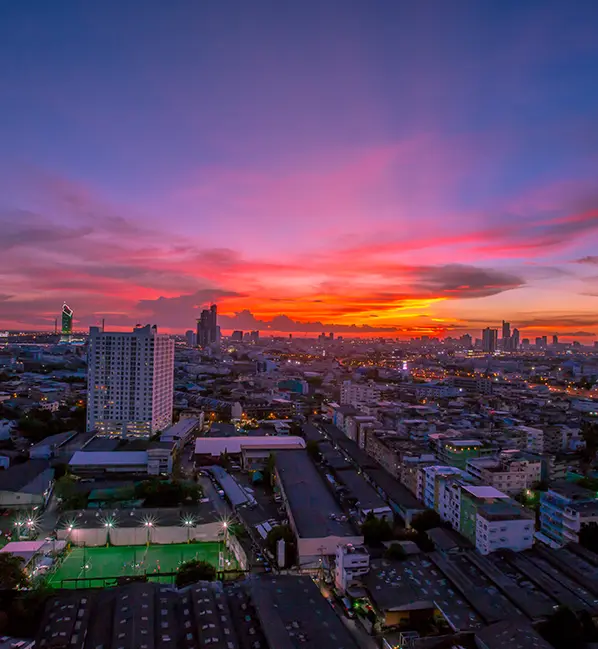 Lush Gardens & Sunset Views